Business and Executive Coaching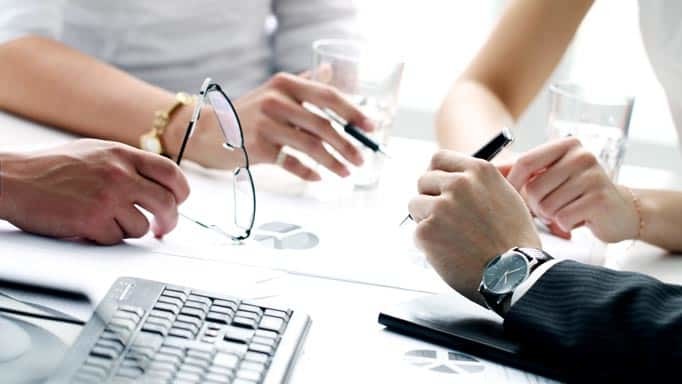 Your vision will become clear only when you can look into your own heart. Who looks outside, dreams; who looks inside, awakes.
– Carl Jung
 
MAKE YOUR VISION YOUR MISSION.
Business is not just about profit, business is about taking a vision and making it a mission; then taking that mission and putting it into a strategy to create a service or product that benefits others and profits you. Good business, done consciously and ethically allows you to pursue your purpose and welcome profit.
BUSINESS COACHING.
To succeed in the business world, you need a competitive edge. If you're in an unfulfilling or low earning job; if your business isn't returning the profits you need to live an abundant life; if you find it hard to manage your staff with maximum efficiency; or if you simply need mentoring and guidance, there is a solution.
Business coaching can take your business to the next level through analysing which areas of your business carry weaknesses, whether it be your staff, systems, sales, marketing, quality control, efficiency levels, people management, weaknesses in your leadership team, budgets, forecasts, purpose, passion, focus or mindset. In business coaching, we quantify the problem and we develop strategies to strengthen each part of your business whilst ensuring you stay true to your own vision and values.
EXECUTIVE COACHING.
Many talented individuals rise to positions of management and leadership within their organisation, due to their ability in their chosen field. However, some of these successful people have never had any training in people management skills, growing revenue or leadership skills. Executive coaching is about helping you to maximise your impact and outcomes within your organisation by expanding your skill base at an executive level. In executive coaching few tend to focus on leadership skills, including strengthening your ability to manage people, communicate effectively, build successful teams, and affect positive organisational change. We also look at effective delegation , executive responsibilities, staffing issues, conflict resolution, work life balance,stress and anger management.
LEADERSHIP COACHING.
They say being a good manager is about doing things right and being a good leader is about doing the right things. Leadership is an important quality in any area of endeavour where teams of people need to be mobilised towards a common goal. Leadership skills play a key role in the morale , culture and profitability of a business. For your business to prosper , it's essential to develop excellent leadership skills. There are several different leadership styles. Is your style collaborative, authoritative, coaching, pioneering, pacesetting? What type of leader are you? How can you engage all these styles, to a degree, so as to lead your team to success and good spirits?
To be a good leader you need empathy, vision  confidence, good role modelling, the ability to delegate, organise, mobilise, manage and inspire. As an experienced mentor and leadership coach I can assist you to develop these skills so you can reach your full potential as a leader  and ensure your teams work efficiently, cohesively and profitably, whilst giving you and each member, job satisfaction. The leadership coaching process starts with analysing your preferred leadership style, assessing your personal and professional visions and goals then developing a short term and long term strategy to achieving the best outcome.
With leadership coaching you can become the leader that effects positive and memorable change.
MANAGING PEOPLE.
Managing people well is pivotal to business success. At the core of every great people-manager is a determination to see their organisation thrive and a desire to always see the best in people.
Through effective business and executive coaching, you can learn how to lead by example, i.e. you must be organised in order to organise others, self-manage to manage others, and be efficient to inspire efficiency. You will also identify your strengths and learn how to use them to inspire your team. Just as importantly, you will identify and own your weaknesses and develop strategies to improve them or work collaboratively with those who have a strength in your area of weakness to ensure overall success of a project is the dominant goal.
EFFECTIVE COMMUNICATION.
Effective communication is about making your position clear while allowing others to feel respected and valued. One effective communication technique is to paraphrase the person with whom you are speaking in order to: a) make it clear that you are listening, and b) confirm that what you think you are hearing is what they intended. Listening with an open mind and an open heart is profoundly helpful when it comes to removing all judgment and projection, and establishing better and more respectful business relationships.
CONFLICT RESOLUTION.
Full-blown battles waste time and energy, damage your good reputation, and decrease your motivation. Conflict resolution techniques, like effective communication and negotiation skills, can help you overcome these obstacles and maybe even make new allies.
ANGER MANAGEMENT.
Anger management is about being able to lose a battle to win the war. It's also about ensuring you don't let your temper stand in the way of achieving the best business outcome. Certainly, anger has its uses. For instance, it can motivate you into action. Take note, hot energy motivates, cool energy mediates. Anger management helps you use your healthy anger to fuel appropriate action and once in action, you can learn how to stay cool, clam and collected in order to negotiate and mediate the best outcome for any given situation.
If you have a problem with anger management, talk to me. Together, we can identify your triggers and help you to develop more positive ways to react to perceived threats. This will ensure your business and career can go from strength to strength.
STRESS MANAGEMENT.
Stress management isn't always easy. The pressures of work can be a tremendous burden. With the right business coaching or executive coaching, you can learn the keys to stress management: self-awareness, self-care, establishing priorities, identifying the source of stress (environmental or emotional), managing your time effectively and, the best stress management technique of all, finding stress relief through love and gratitude in their many varied forms and languages.
MY CREDENTIALS.
My business and executive coaching skills, personal experience in two decades of business ownership and management and my background as a corporate lawyer with a top-4 law firm enable me to help you with strategies to build a profitable and fulfilling business that aligns your values and goals.
Are you ready to transform your inertia into action?
Choose an option below to book your session now.