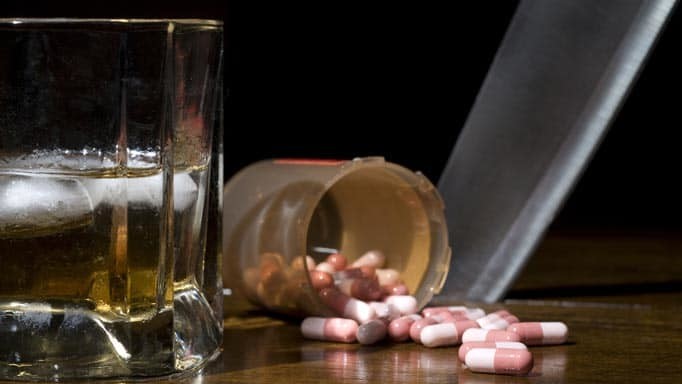 The permanent high-state experience that may be legitimately attained only through a lifetime of dedicated inner work can, however, be reached temporarily by artificial means. But the balance of nature dictates that… The cost of such stolen pleasure is the desperation of addiction, and finally both the addict and society pay the price.
– David R. Hawkins, Author, Power Vs Force
Your addiction gave you wings, then it took away your sky. Addiction can impact every part of your life. It affects you, your friends, your family. Its companions are regret and shame. You might be asking yourself, 'Where did it all go wrong? How do I escape the clutches of addiction?' How can I possibly run from the demons within?' As an addictions coach with decades of experience helping people battling alcohol addiction and abuse, drug addiction, work addiction, sex addiction, love addiction and food addiction, I want you to know you really can break the chains that bind you. It takes hard work, determination, and the willingness to go deep within and confront challenging truths, but it can be done. Addiction can be treated. You can heal.
WHAT IS ADDICTION?
We all have behaviours that are, at times, unhealthy. After all, no one is perfect. But are these unhealthy behaviours actually addictions? At what point do we go from the desire to drink, take drugs, eat too much, lose ourselves in work, or remain with a partner who doesn't fulfil our needs, to a self-destructive spiral into addiction? Ask yourself this simple question: do you seek your happiness through unhealthy behaviours in repetitive, compulsive ways, despite negative consequences? If so, you may well be in the grips of an addiction.
HOW DOES ADDICTION MANIFEST?
Addiction can take many forms. Some common addictions are: alcohol addiction and abuse, drug addiction, food addiction, gambling addiction, spending addiction, hoarding, sex addiction, love addiction, avoidance, work addiction, pornography and technology.
ARE YOU AT RISK OF BECOMING AN ADDICT?
Addiction potential is genetically inherited and usually activated by dysfunctional habits or an attempt to defend against abuse, medicate uncomfortable feelings, or repress untreated trauma.
SPIRITUAL INSIGHTS INTO ADDICTION.
In pursuit of healing addictions, many people find comfort in the wisdom of the great religions. For example, the Buddhists believe that attachment is the root of all suffering. And addiction is precisely that, i.e. an unhealthy, uncontrollable attachment to a substance, person or process that promises heaven and delivers hell.
Christianity and, in fact, all spiritual traditions, warn against temptation, not because life is supposed to be austere but rather because the wisdom of the ages has shown that any compulsive desire to 'add' something to ourselves to make us happy or worthy or whole is really a pursuit of self-negation.
HOW DO YOU HEAL YOUR ADDICTION?
Addiction is a physio-psycho-spiritual malady that is definitely treatable, but not curable. Treatment for addiction is not like treatment for general life issues. It is very specific and requires expertise in the field of addictions. It involves a level of acceptance of your condition that leads to a transformation of how you deal with life without your dependency.
Attempts to treat addiction through controlled use or moderation are misguided and can leave you bewildered and embarrassed at your inability to control your life. Any person who can achieve success through control was never really an addict or has unwittingly swapped addictions.
IS ADDICTION COACHING FOR YOU?
The answer is a resounding 'yes'. Addiction coaching offers a proven method for overcoming your addictive behaviours, so you can go on to lead a full and healthy life. To ensure your addiction coaching is effective, you need to speak to someone with specific addiction-coaching experience, deep therapeutic knowledge, and high emotional acuity.
HOW I CAN HELP?
The journey of the human spirit is a journey from self-obsession to self-awareness to self-love, without the need for mood altering substances, people or behaviours. With decades of successful addiction-coaching experience – particularly in the areas of alcohol addiction and abuse, drug addiction, sex addiction, work addiction, love addiction, and food addiction – I can show you the way forward. All you need to do is take the first step.
Ready to break free from addiction? Choose an option below to book your session now.